Enrollment New Dance Season

Enrollment is now open to new students
Enroll online or call 832-988-7600 for information

*Classes will soon be on a wait list!

Call or enroll online to reserve
your place today!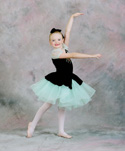 A studio that cares about children first, making dance exciting, fun, and educational, taught by caring teachers who are skilled in technique and patience using a philosophy based on building self esteem and life lessons that last long after dance training has ended.
Celebrating our 12th year of serving the Lake Jackson area! Originally the Lake Jackson studio was established by Mr. John, ballet master for Festival Ballet and the Academy of Ballet & Dance Arts in The Woodlands, TX. The school also has studios in Houston, and The Woodlands.
Call 832-830-5987 for information on classes in Houston.
Now located in our new spacious setting with two large fully equipped dance studios, with state of the art sound, flooring, and plenty o parking.
The school is recognized as a leader in classical dance education and performing opportunities in the Greater Houston area, and is the home of Festival Ballet of Greater Houston The Academy's advanced students have been accepted into most major ballet workshops and schools in North America, including the School of American Ballet, North Carolina School of The Arts, Orlando Ballet, Boston Ballet, Pennsylvania Ballet, Joffery Ballet, Ballet Austin Academy, and Milwaukee Ballet.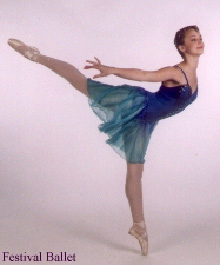 The school is open to those who wish to study for the pure enjoyment of the art form, or those seeking more advanced training. Whether preparing students for professional careers or simply enriching their lives by instilling self-discipline, poise and an appreciation for the arts, studying at Dance Arts is a rewarding experience.

We offer a comprehensive curriculum that includes Classical Ballet, Jazz, Modern, and Irish dancing. The ballet curriculum is designed to provide beginner, intermediate and advanced dancers with a solid foundation in technique. The ballet curriculum is based on the Russian Vaganova method.
Dance Arts offers a professional teaching staff, with qualifications ranging from Degrees in Dance, to international teaching and performing experience. Our faculty is comprised of highly accomplished professionals, whose extensive training has included dance technique, dance theory, dance history, dance education, choreography, anatomy and kinesiology, as well as theater production. The positive family atmosphere that we provide will also benefit your child's dance education.
Our Philosophy: To provide quality training in an atmosphere of individual attention and caring for each student. Our curriculum is attentive to a child's creative and emotional growth, as well as to the child's development of self-esteem. We strive to develop a warm friendly working relationship with each student. thereby developing a positive, active response to the arts and to life.
---
Ballet * Jazz * Tap * Modern * Musicial Theater*

Call for class information 832-988-7600